Disclaimer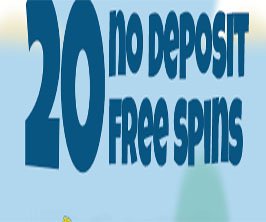 Please note the content on this site (20nodeposit.com) has been posted and published in good faith for general information strictly. The information you find on this site is accurate to the best of our knowledge. As such, we don't make any guarantees about its dependability, comprehensiveness or correctness. Any action users may take upon the information/ material contained on 20nodeposit.com is strictly at their own risk. Consequently, we are not responsible for any losses and/or damages that occur from the use of this site or any third parties accessed through it.
All users bear the responsibility to confirm the laws within their jurisdiction to determine the legality of the activities addressed.
By using hyperlinks, you're able to access external sites, which are called third-party websites. As much as we try to use ethical and quality hyperlinks, we have absolutely no control over nature or content of third parties. There may be changes of rights or content without prior notice and before we have the opportunity to remove bad or invalid links.
Please remember when you leave our website via external links, other sites might have different terms and privacy rules that are beyond our control. Always check the fine prints before submitting any information or engaging in any business.
Consent
By using this website, you hereby agree to the terms of our disclaimer notice.